Our Promise
We at ASAP Printing have pulled together all of our years of experience and expertise so as to effectively manage and quickly produce full color printing that exceeds your customers' expectations. As the industry leader in our specialty, we will do this faster, and with greater concern and care than any other vendor you have been accustomed to.
Excellent color printing.
Speed. No one is faster.
Customer service and personal response.
Attention to the detail.
Sales tools and advice.
Help with understanding color printing.
Wholesale pricing market leaders
We take pride in servicing customers from all over the country. Our goal is to provide the tools that you need to easily and effectively outsource your four color printing.
Our Capabilities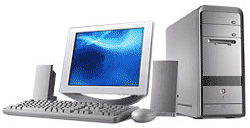 1 - Customer Service / Quoting
Our team of Customer Service Representatives and Estimators check each job for accurate specifications and file-type readiness. They will communicate any problems with you as soon as possible before the order and instructions are sent to production/graphics.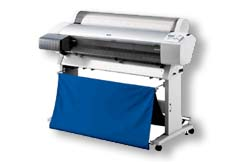 2 - Graphics / Pre-Press
Our graphics department will inspect files for graphics errors (low-resolution images, crop marks/bleeds, missing fonts and/or links) and can print off a high quality proof upon request. We produce what is known as a "Mock Proof" on an Epson Plotter (similar to Large Format printers used in many copy and print centers). The paper used is from a roll (not the actual paper stock you order) which is commonly referred to as "photo paper". Proofs cost $25 and are available on request at the time you place the order. We will cut them down, glue front to back and fold (when applicable) in an effort to demonstrate size, bleed, fold and front to back registration.
We are a G7™ Certified printer, one of only 8 certified in the US. This certification supersedes ISO 9000 and many other color profile standards required by fortune 500 companies such as Microsoft, Coca-cola, etc. This means that our pre-press, press and post-press procedures, equipment and staff are trained to color accuracy within 99.9%.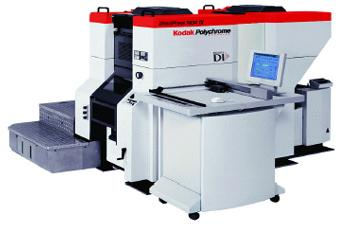 3 - Offset Press
After we've produced the mock proof and you've released liability, the PDF file is sent to our plate-setters. Our plate making captures up to 1600 DPI (we recommend no lower than 400 DPI). A stochastic style (randomizing the size of each dot) pattern is used to produce "high-definition printing". Our pressmen are seasoned craftsmen who will work with production notes to achieve the highest level of quality control.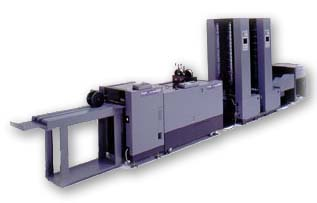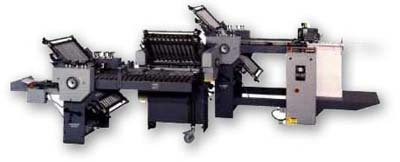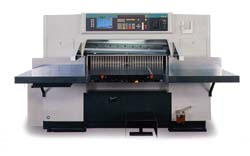 4 - Post Press
Finally, your job is sent for finishing services (see below), shrink-wrapped, custom boxed and strapped shut (plastic straps) and shipped directly to you using the shipping method of your choice.
Finishing Services Include:
Custom Trimming / Cutting to spec (size 1.5" x 1.5" up to 19.5" x 27")
Folding (Most any fold with the exception of some map folds and gate folds)
Saddle-Stitching (up to 20 sheets, 2 staples with page-creep and face-trim)
Notepad making (standard style - chipboard backing. Post-It style available by custom quote)
Collating (up to 20 sheets for corner-stitch or saddle, more if left loose)
Die-cutting (Door-hangers, pocket folders and envelopes, in standard sizes)
Custom die-cutting (almost any shape you need including "perforation dies")
Straight-line perforation (through the length of the sheet - entire side tears off)
Numbering (for items like tickets)
Coil Binding and Perfect binding
Scoring (basic and matrix score available)
Coating (Aqueous and High-gloss UV Coating available)
Direct mail Cleanse, address, pre-sort, envelope stuff, tab, etc.